Payday Loan Consolidation & Debt Relief
Payday loan consolidation is the process of consolidating high-interest short-term loan balances using one lower interest loan which you can repay over the time with Solid Ground Financial.
Best Payday Loan Debt Consolidation
At Solid Ground Financial, our priority is to get you out of debt, eliminate payday loans and to make all of your consolidation company needs a hassle-free experience.
Regardless of your credit score, our debt consolidation program will give you control of your bank account again and your check cashing needs.
Solid Ground Financials' team of professionals is trained to design a payment plan that not only makes you feel comfortable, but also can fast track your debt relief in the shortest amount of time.
You do not need a debt consolidation loan or consolidation loan to qualify for the program or the payment plan.
Keeping you informed throughout the process, our mission is to get you out of debt and to teach you how to pay off your payday loans through the debt consolidation program.
Call us for a free consultation at 1-877-785-7817 or Apply Now.
Do You Feel Debt Trapped? Debt Consolidation Company Can Help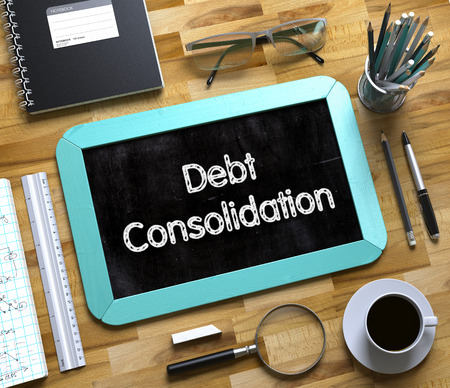 The payday loan cycle is a terrible thing to be involved in. Unfortunately, so many people find themselves trapped under the burden of lenders and payday loans. This feeling of helplessness is one that is common, as there are few payday loan relief programs or debt relief companies that actually help applicants break out of the debt cycle.
At Solid Ground, we offer our help to eliminate payday loans and to improve your financial situation without any additional fee or minimum amount to the lender is what Solid Ground Financial offers. Our well-designed, comprehensive payday loan consolidation program is one you can take advantage of, no matter your financial situation, to help you take back your financial freedom.
If you are a payday loan customer and feeling debt trapped, this is a sure way to restart your journey to achieving your financial dreams. No matter your credit score, we can establish an effective program for you to help with payday loan debt, all while saving you money.
Call us for a free consultation at 1-877-785-7817 or Apply Now.
The Problem with Payday Loans
Falling into debt is something that so many Americans become victim to everyday. Because there are so many lenders offering cash advances or high-interest loans, payday loan borrowers are willing to take out quick loans as an easy source of emergency funds. Most payday loans must be paid back within two weeks. However, if you do not have enough money to pay it back, long-term, high interest loans can then become a debt problem, as you might end up owing more than you borrowed after a relatively short time.
That's why it's very important, before you have applied for a loan, to know the type of loan you are getting. Going over specifics of the loan, such as the annual percentage rate, loan term, and the total amount paid, even if you rollover the loan multiple times, would be in your best interests to find the lowest interest rate possible before you make your final decision.
The high interest rates and billing cycle quickly consumes most people in so deep that they need special payday loan debt assistance to get back to good financial standing. If you find yourself in this situation, you don't need to go bankrupt to get out of debt, there is a way out for you. We are here for you as one of the leading Debt Relief Companies in the industry.
Depending on which payday lender you're owing, Solid Ground Financial is able to offer help with payday loan debt consolidation plan to help you settle your outstanding debts.
Here are 3 disadvantages of taking payday loans:
Payday loans are expensive: When you compare the cost of a loan you received from a payday lender to what similar financial institutions will give you, you will find that you are repaying over 10 times more than normal in some cases. Taking a payday loan of even $100 can quickly snowball into a debt of $1000 with interest rates as high as 600% in some cases.
Payday loans are a Band-Aid financial solution: If your source of financial relief is a payday loan, there is a strong chance that you are not in a good place financially. While the inflow of cash will help you to solve immediate financial problems, you will most likely end up needing help with payday loan debt relief after a while.
Payday lenders are crooked: You really cannot trust the average payday loan company because they tack on so many hidden charges that it becomes difficult to know exactly how much you are paying back. Some payday lenders even make it difficult for you to get a payday loan settlement when you're indebted to them. If a payday lender makes you uncomfortable or you've heard bad reviews about them, your best choice is to stay away. We would advise to speak to a debt attorney and sign up for a credit counselling session if you have a collection agency on your back.
Eliminate payday loans with a debt consolidation loan
A debt settlement is a process in which a debtor gets in touch with a financial services company to help eliminate all outstanding payday loans with each payday lender to reduce the loan balance.
Usually, this happens with the company helping the borrower to create an account where a small monthly payment can be made to settle pending payday loans.
A debt consolidation service is better equipped to help with payday loan debt and making sure that an affordable monthly payment can be reached towards settling that loan.
A consolidation program is one of the best ways that most people are able to find their way to get out of payday loans.
Solid Ground Financial retains a group of financial professionals who are well equipped to analyze your situation and prepare a comprehensive financial plan that will resurrect your financial life.
The debt management program works by allowing you to put all your outstanding payday loans into a single monthly payment that you can easily pay based on your budget.
This helps to reduce the interests and late fees by up to 600%. This means that instead of dealing with several payday lenders, you only need to worry about one affordable payment each month in order to become debt-free over time.
Solid Ground Financial's payday loan consolidation plan will help you to steer clear of increasing interest rates, late fees, and other payday loan charges that keep your debts rising and your credit score dropping. We will work a settlement with your creditors that will lead to a significant reduction in the interest rates you are paying and help get your financial life back on track, while also reducing your repayment period.
Call us for a free consultation at 1-877-785-7817 or Apply Now.
4 Advantages of getting a payday loan consolidation plan from Solid Ground Financial
EPP of debt: Because you no longer have to worry about multiple payday loans, it's easy to remember one single payment to make every month from your paycheck. You will never have to consider taking out a new loan just to cover your payments. One affordable payment after payday loan debt consolidation is all you need to reclaim your financial freedom.
Reduce collection calls: Because we have a simple payment structure set up to help with payday loans, you no longer have to worry about annoying collection calls that aggravate you and serve as a constant reminder of your financial failings. Our payday loan consolidation plan helps you to focus on the important things once again.
Reduced monthly payments: Our Fast Track Debt Relief plan helps to eliminate the compounding effect of exorbitant interest rates that payday loans come with to keep you more indebted. Removing these interest rates means you no longer have to drown under the debt burden of late payments.
Psychological benefits: Knowing that you are on a debt management plan that will ultimately keep you out of debt helps you to remain calm. It reduces the emotional and psychological stress that being in debt causes. Having help with payday loans with a qualified debt management company allows you to focus on your financial future with some hope.
Solid Ground Financial is one of the best payday loan settlement providers and debt relief companies.
Our payday loan consolidation plan is put together by experienced financial consultants to fast track your debt relief and help you get your financial future back on track, moving away from payday loan repayment to important financial goals like purchasing a car, hosting a wedding, or anything else you want. The payday loan consolidation program has been tested and trusted over the years with proven results with many clients.
Our process is designed to help you consolidate all your payday loans debt into a simple process that requires less than three years to reduce your payday loans. No matter your financial situation, becoming debt-free is no longer impossible.
At Solid Ground Financial, our mission is to help you gain access to trusted debt counselors that will put together a comprehensive, personalized financial plan for you. We also provide you with in-depth financial guidelines that will guide you out of debts and onto the path to financial independence.
Each of our clients at Solid Ground Financial is provided with a repayment plan that will take their profile into consideration instead of a one-size-fits-all approach that other companies take. Our payday loan relief program is a sure way to become debt-free and to fast track debt relief in a short time with a single monthly payment – without the hassle of exorbitant multiple payments and other uncertainties that are associated with payday loans.
We also provide you a 100% guarantee that our Payday Loan Consolidation program will get you out of debt, otherwise, you will be refunded in full. This means that you have absolutely nothing to lose and everything to gain by working with us to eliminate your payday loans debt. We will help you to understand your financial situation and know what it takes to get out of debt and stay free from it.
Speak With A Professional
What's the first step with dealing with your payday loan consolidation company? When it comes to payday loan lenders things may get confusing. There can be many differences when it comes to credit card debt, payday loan debt, and fixed loans. Being knowledgeable on what separates the three can not only educate you as the borrower, but can also enhance your overall experience with debt consolidation.
The most common of debt is credit card debt. Oftentimes not following a strategic budget can land you needing a personal loan that may not be the easiest to come out of. Most creditors prey on their borrowers with hidden fees that become overwhelming and with high interest rates that weren't made known when they applied for a loan.
Call us for a free consultation at 1-877-785-7817 or Apply Now.
What Is Credit Card Debt
Credit card debt is normally a credit line that you have a limit to spend. You will make monthly payments on credit cards until the balance is paid in full. You can have multiple cards through the same EPP (Electronic Payment Processing), which means one bank can represent multiple companies that we shop with everyday. Your credit score is very important when these cards are issued. They will study your credit history and qualify you based on your history. Lower interest rates are the best product when it comes to which one. Carrying balances on your credit cards is how they calculate your interest each month.
When it comes to payday loan help you want to be represented by a trusted debt consolidation company or debt relief company.
The Consumer Financial Protection Bureau, (also known as the CFPB) along with the Federal Trade Commission (FTC), have been researching ways to regulate payday loan lenders. The main concern when it comes to the CFPB is the location of Payday Loan Lenders and installment loan lenders.  Most of the time these cash advance stores are located on Indian reservations.
The types of loans the program finds most success with are unsecured debts, short-term loans, unsecured loans, personal loans, cash advances, and consolidation loans. If you would like a credit report, we can assist you in acquiring one. A few loans that we specifically do not work with are car loans, mortgage loans, credit unions, utility bills, or any other types of loans with collateral.
We understand the struggle that comes ahead of each pay period when your checking account balances are running low. With our help to eliminate payday loans, we can help you repay your principal amount while being able to comfortably pay your interest. Having monthly installments during your debt consolidation program can help with the amount of money you are able to save in your bank account. With our payday loan consolidation service you will have the option in paying bi weekly with a debt counselor by your side, that will be able to help you gain control of your finances.
Regardless of your credit score we can assist in lowering your monthly payments.  Speak with a debt counselor and or credit counselor today. When choosing a debt settlement company.
Debt consolidation and payday loan debt help is always the first place to look and a great option for a lower monthly payment. We can combine all your debt into one single monthly payment. No matter the kind of debt. We can work with personal loans, collection agencies, debt collectors, and payday loan lenders, including online and storefront loans.
Most times lenders do not make sure borrowers have the sufficient income to be approved for the loan. They base it on your paycheck.
6 Things to consider when you apply for a payday loan:
Full amount applicant borrowed or loan amount
Installment Loan Term
Loan fees or annual percentage rate
Your Due date for your payments.
Amount you pay biweekly
Phone number for lender if applicable.
You probably wonder how you got here in the first place. You just needed to apply for a loan until your payday. You couldn't get approved for that personal loan at your bank. With our loan consolidation program, there is no minimum loan amount required for our financial products. We just need your loan total and type of loan you have. We even work with personal loans.
When applying for an EPP (Extended payment plan) we have a wide array of financial products to offer you. We're not just a debt settlement company. We do not offer free credit scores. We offer the borrower relief from personal loans, also known as cash advances. We service most of the United States, except PA.
Depending on the type of consolidation loan, installment loan, or the types of debt you currently have on your credit report, we can figure the best option for your payday loan debt assistance needs. Our consolidators are also friendly, approachable and easy to work with, providing you with honest and educated opinions and financial advice to help you get the best solution to your payday loan settlement.
Whether you have bad credit or didn't have much money on your payday for emergencies, we're going to save you as much money as possible.
Call us for a free consultation at 1-877-785-7817 or Apply Now.
Frequently Asked Questions
Is payday loan consolidation for everyone?
Yes! If you are suffering from high-interest rates, or looking to make smaller payments payday loan consolidation is for you.
How do I get payday loan debt consolidation?
By simply applying. When committing to the decision of freeing yourself from debt, everything from there works towards you becoming stress-free. Once you have chosen the payday loan consolidation company, you will be assigned an agent who's sole purpose is to save you money and get you out of debt. By providing key information to move forward, including the debt amount you will be well on your way to financial freedom and a monthly payment you can be satisfied with.
How to choose the best payday loan debt consolidation company?
Before moving forward with a Payday Loan consolidation company be sure to check for a few things first. Make sure you carefully review your state's laws when it comes to payday loans. That way, when discussing your options you can be fully aware of the terms the state requires. Check online reviews and testimonials either on the company's website or through a third party similar to TrustPilot. When reviewing your options always check to see that the company you are considering has a physical address that you can validate.
What are the benefits of payday loan consolidation?
There are many benefits that come with payday loan consolidation. One of the biggest ones being, reducing your interest rates, combining ALL of your debt into one affordable monthly payment, and best of all ridding yourself of the pesky lender calls you to find yourself denying on a daily basis. Not to mention that the total amount you owe as well as your monthly installments can be significantly reduced.